Head office
Suite 112
150 Minories
London
EC3N 1LS
Southend-on-Sea office
241 Thorpe Hall Avenue
Southend-on-Sea
Essex, SS1 3SG
projects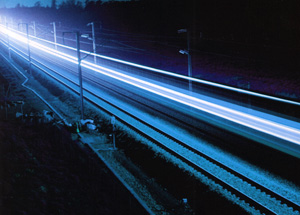 The company was founded in 1998 by Mark Maher to provide project and design management consultancy services to the engineering and construction industry.
Since then the directors have grown the business, focusing primarily on the rail sector in the UK and abroad, through the provision of a range of services across the full spectrum of client organizations. In so doing, SML has expanded its resource capability to over twenty technical and management personnel and is able to provide services across the full project lifecycle.
SML has supported and continues to support major multi-disciplinary projects as well as smaller commissions where a more flexible approach provides significant advantages to our clients.
Mark Maher
Director
A member of the Permanent Way Institute, Mark was the co-founder of SML and leads the permanent way (track and civils) technical design, development and construction management side of the company. Mark has over 20 years' experience in project management and design/construction of railway schemes. Major multi-disciplinary projects include the Jubilee Line Extension, Channel Tunnel Rail Link, South Central Rail Project, Crossrail and the LU Track Programme.
Bridget Burke
Project / Design Manager
bridget.burket@stuart-maher.co.uk
Bridget has over 30 years' experience in tunnelling, sub-surface and surface works on major multi-disciplinary projects, including the Jubilee Line Extension, Channel Tunnel Rail Link, Crossrail surface routes and the Thames Water Ring Main. With a proven track record in management, negotiation, liaison, supervision and achieving objectives to programme and within budget, Bridget is one of our senior project managers and has completed commissions in the past two years with Network Rail (Blackfriars) and Skanska (Borough Viaduct) on the Thameslink project. Bridget is currently providing engineering support to Rail for London.
Dan Reddy
Engineering Manager
Dan has more than 20 years' experience working on multi-disciplinary rail projects across much of the UK and Northern Ireland. Most of Dan's experience has been in contracting organisations where the focus has been on safety, commercial, management, technical and site issues as conditions required. Dan is one of SML's top track engineering managers, having spent a number of years working on the Edinburgh Waverley Remodelling, Blackpool Tram and most recently on the latest phase of the Evergreen project, upgrading the Midland Mainline route.
Martin Curno
Senior Permanent Way Designer / Manager
martin.curno@stuart-maher.co.uk
A highly experienced permanent way designer whose extensive knowledge of plain line and switch and crossing (S & C) design has been built over a career spanning in excess of 40 years. Martin is a 'hands on' designer who relishes the challenges that are often passed to him when solutions to complex track layouts are required. Martin's major project experience includes High Speed 1 (Channel Tunnel Rail Link), West Coast Route Modernisation, East London Line and Crossrail.
John Gray
Permanent Way Design and Construction Engineer
A practical engineer with over 30 years' experience in civil engineering and multi-disciplinary railway projects. John has spent most of his career in delivery organisations, either with the contractor or as part of the consultant's supervisory team. Project experience includes High Speed 1 (Channel tunnel Rail Link), Croydon Tram, West Coast Route Modernisation and Project Evergreen 3.
Barry Smith
Project / Design Manager
barry.smith@stuart-maher.co.uk
A highly experienced Chartered Civil and Structural Engineer with over 40 years' experience and a successful track record on major multi-disciplinary mass transit railway projects, working on LU and Network Rail infrastructure. Project experience includes the Jubilee Line Extension, Thameslink,the Tunnel Cooling Programme and Crossrail Other experience includes civil and building Design and Build Contractors, a Property Company, and an International Design and Construct Company. Barry is currently working in the business development team within SML.
London Office
Suite 112
150 Minories
London EC3N 1LS
Tel: +44 (0) 207 347 5450
Fax: +44 (0) 207 347 5451
View on Google Maps